There are times when you have to simply take a chance by picking a city and hoping that you can get your career off to a good start there. It's best to make that choice carefully. After all, it could have an enormous impact on the entire course of your life. There are a lot of options that deserve consideration, but many people find that San Francisco is one of the best because it has so much to offer to young professionals.
1. Happiness
You might be willing to toil in misery for a few years to get your career started, but it's much better to do it in a pleasant environment. Research has found that San Francisco is one of the happiest cities for people who are just starting their careers. It ranked second for overall happiness, but it came in first regarding satisfaction with coworkers and employers.
That type of satisfaction makes it easy to build bonds with your team. That can pay dividends down the line since networking is often the best way to get new opportunities. A happy workplace is also a productive workplace, so it makes it easier for you to complete projects and build a promising portfolio.
2. Low Unemployment
You need to find a job to start your career, and San Francisco is a good place to do it. The average unemployment rate in the United States is slightly over four percent, while the rate in San Francisco fluctuates between three and four percent. It isn't a massive difference, but it does show that finding a job in San Francisco is somewhat easier than doing so in other places around the country.
3. Growth Opportunities
You may want to build your career by starting your business. Location is everything for a new venture, and San Francisco has a lot to offer to encourage small businesses to grow. There are plenty of networking events that can help you build relationships and skills, while the local government provides some support programs. Your business isn't guaranteed to succeed, but those programs can certainly increase the odds.
4. The Tech Sector
Technology is one of the fastest-growing parts of the world's economy, and San Francisco, thanks to nearby Silicon Valley, is positioned to take advantage of it. People who work there have a chance to get experience with technology and make valuable contacts in the industry. That can be a big boost to your prospects, whether you have a background in technology at the moment or not.
5. Easy Transportation
Cars are expensive, and you can save a lot of money by going without. You can also stay healthy by walking instead of driving. Not every city provides a good environment for that, but San Francisco does. Thanks to its small size, it is the best city in the country for living without a car (just check out its walk score). You can take the money that you save on gas, insurance, and maintenance and use it for investments or improve your quality of life while you build up your career.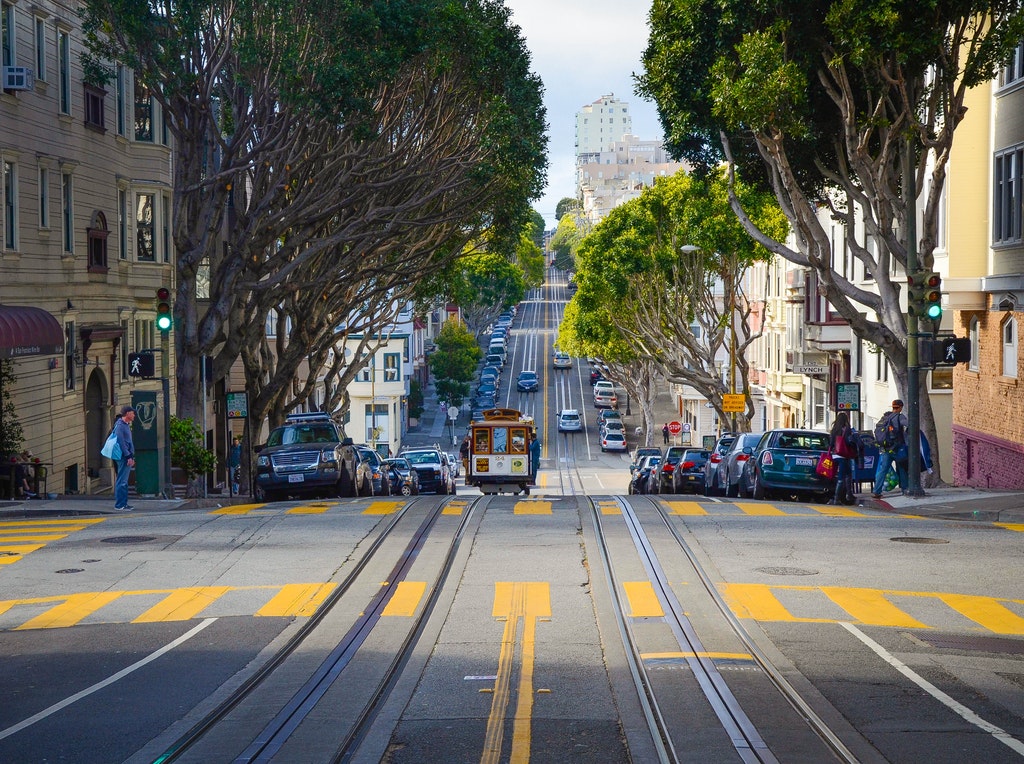 If you do land a job here, don't forget to ask your prospective employer about a relocation bonus. Though it's a great place to live and work, San Francisco is an expensive city to call home. Chances are, whether you're facing a local or interstate move, the moving costs will add up! Local moving company Cheap Movers SF (visit website) says many area employers give generous bonuses to help newcomers offset the cost of relocation. Also, they say to be sure to shop the competition to find the cheapest rates for your move.